Shaved asparagus + carrot salad with a toasted cumin vinaigrette
from
What's Cooking Good Looking
Jeff made this on top of quinoa for my first Mother's Day (!) and it was delicious.
Tahini and Honey
Halva Spread
from
my name is yeh
So good on toast. I usually add a little extra honey and cinnamon.
Tahini and Turmeric
Simple Salad Dressing
from
Tablespooning
You have to eat this fairly quickly after it's made as the tahini absorbs all the liquid, but the flavour is sooo good.
Coconut Milk Breakfast Quinoa
from
How Sweet It Is
I sweetened ours with dates while cooking and it was perfect!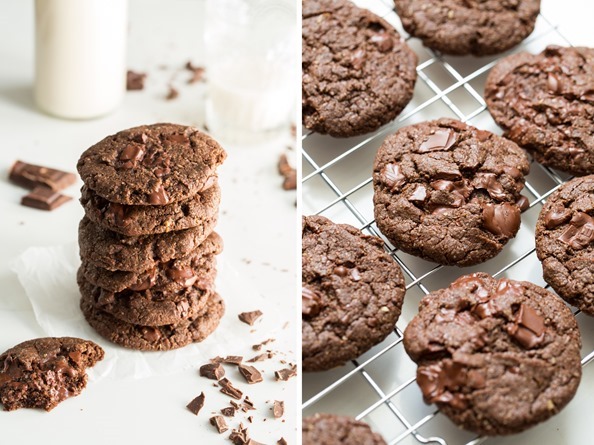 Vegan and gluten-free. After experimenting, I'm convinced it's the gluten-free oat flour that makes these cookies amazing - so amazing they've become a Phillips kitchen staple.
That glaze!
I never want to buy jam again.
I tell myself the added beet means they're healthy so I can have two.
Perfect for all my pregnant dairy cravings!
Oh man. This cake makes my Saturday.
Matcha Green Tea Pound Cake
from
The Vintage Mixer
A healthier take on traditional Rice Krispie Squares - amazing!
(Drizzle with melted chocolate for extra deliciousness.)
From
Whole Foods Market
This just makes me feel good.
Winter Abundance Bowl
from
My New Roots
Our favourite snack for school lunches.
Healthy 5-Ingredient Granola Bars
from
Minimalist Baker
Kale and Quinoa Patties
from
CherylStyle
Grandma's Coleslaw
from Grandma!
So fresh and delicious.
Rhubarb Ginger Bars
from
Pastry Affair
Honey Lemon Body/Face Scrub
Lemon Coconut Sugar Scrub
Starbucks Taste-Alike Tea
My favourite cookie. Correction: my favourite non-chocolate-chip cookie.
My go-to for potlucks.